Barr-Co. is bar none the epitome of excellence in small batches. An added bonus? Their products are on sale for 20% off right now.
If you're not familiar with Barr-Co., that's okay, we are.  We proudly carry their eco-friendly products and presently they are 20% off.
Barr-Co. was created by Kelley Hall-Barr and her husband John, Barr-Co. They pride themselves on creating eco-friendly, quality goods in small batches.  All of their creations are handcrafted in St. Louis, Missouri and visually styled to represent the Americana pioneer era of tonics, tinctures and elixirs. Their packages are re-usable; and come in an array of glass milk bottles, muslin sacks and lidded tins - scripted with classic Americana typography. All of their items are free from parabens, petrochemicals and are cruelty free.
The Barr-Co. collection is made up of wholesome ingredients including colloidal oatmeal, Shea butter, mineral salts and other natural botanicals; made from products grown in the USA.  For example; their bath soak and mineral salts made with oatmeal and milk and they are scented with milk, oatmeal, vanilla and vetiver.
K. Hall Studio is the creative team behind Barr Co. This charming and always luxurious collection of fragrance and personal care items offers uniquely handcrafted packaging and consistently high quality. From candles and diffusers to hand creams and bath products, these beautiful items from are sure to become favorites in your daily lives, if you give them a try.  We know we're hooked.
So, come on down to the store and try out the testers and take advantage of our 20% off sale.  Not local or can't get into the shop?  No problem.  You can shop online at our website.  The very same website where you are reading this blog.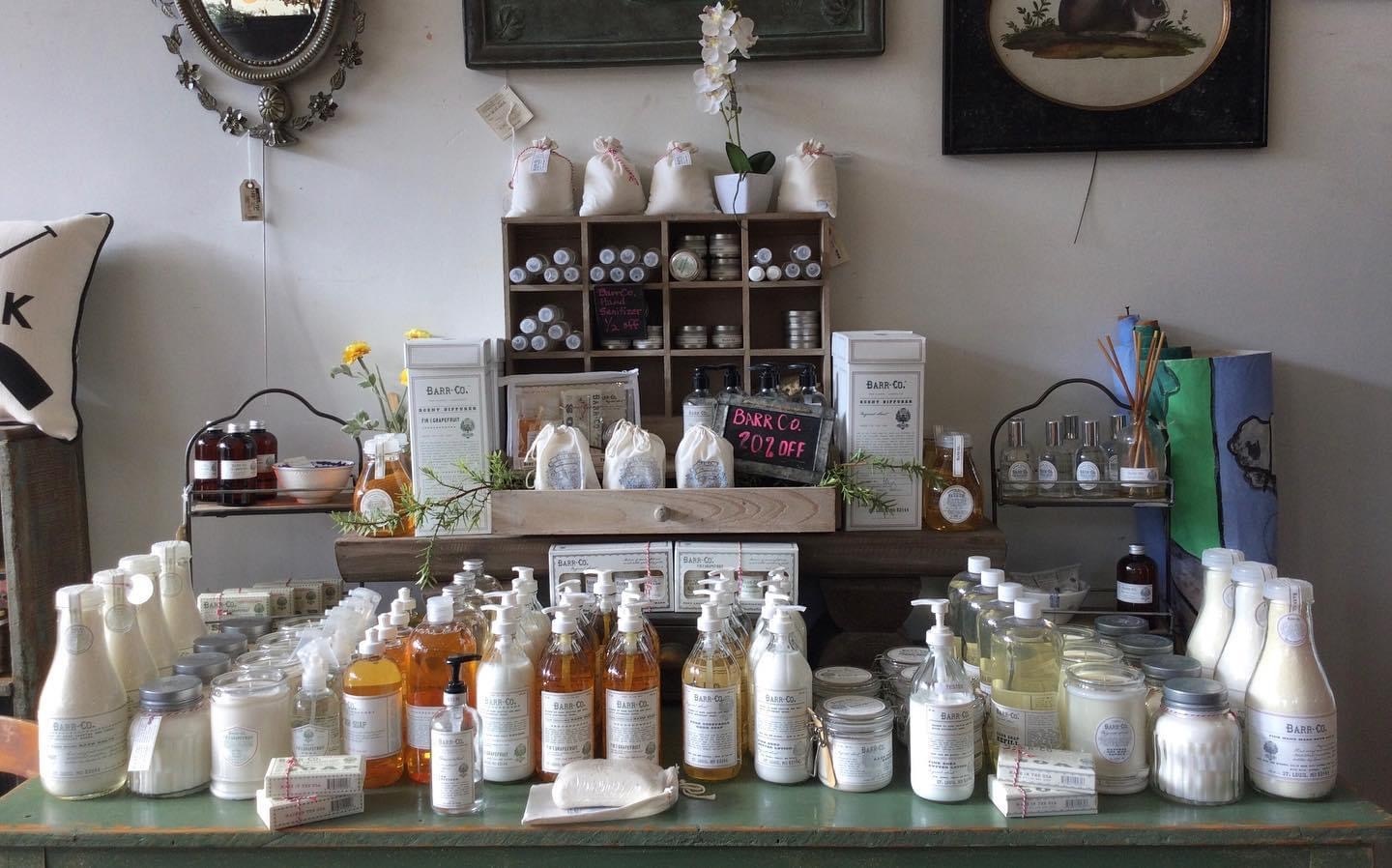 Until next time,
Your Friends at Clara Ida Frances